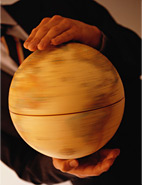 WINGREEN Patent Firm serves clients' needs in
the detailed and conscientious manner with our
experienced and highly professional resources.
We have extensive work experiences in the
public research institutions, universities,
medical device manufacturers, pharmaceutical
companies, etc., therefore, we are confident
that we can provide accurate and appropriate
support for our clients to effectively achieve
intellectual property rights by understanding the standpoints of researchers,
inventors and/or corporations.
As the topic of intellectual property has been drawing much attention, further
heightening the needs for protection and usage of IP values, we are
committed to serve you as your best partner.